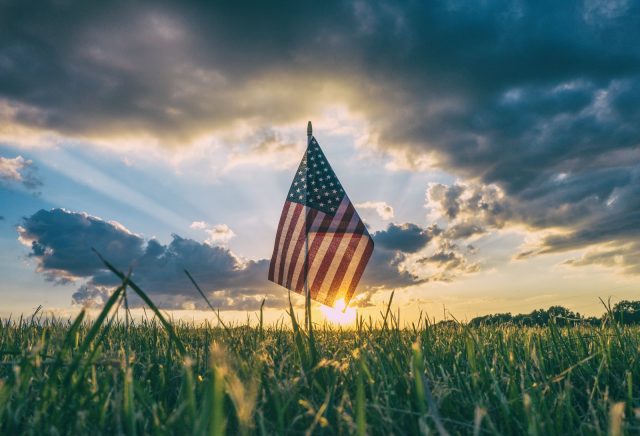 Reading Time:
11
minutes
For many people, choosing a state to live in is one of the most important decisions they will ever make. It can be hard to determine which states offer the best lifestyle and provide the highest quality of life. To help provide some guidance, this article will explore the best states for living in the United States. We'll look at various factors such as cost of living, education, job opportunities, safety, and recreational activities to determine which states are ideal for living.
1. Massachusetts
Massachusetts is one of the best states in the United States to live in. It has a lot to offer its residents, including high-ranked universities, great job opportunities, and access to some of the nation's most desirable cities. With its diverse population, vibrant culture, and close proximity to Boston and New York City, Massachusetts provides a unique lifestyle that many people find highly attractive.
The state enjoys a strong economy which is fed by its booming finance sector as well as other industries such as technology and healthcare. The median household income for Massachusetts is $77,800 – significantly higher than the national average of $60,336 making it one of the wealthiest states in America. Boasting some of the top colleges in the country like Harvard University and MIT also means that Massachusetts is an excellent place for those seeking higher education or professional development opportunities.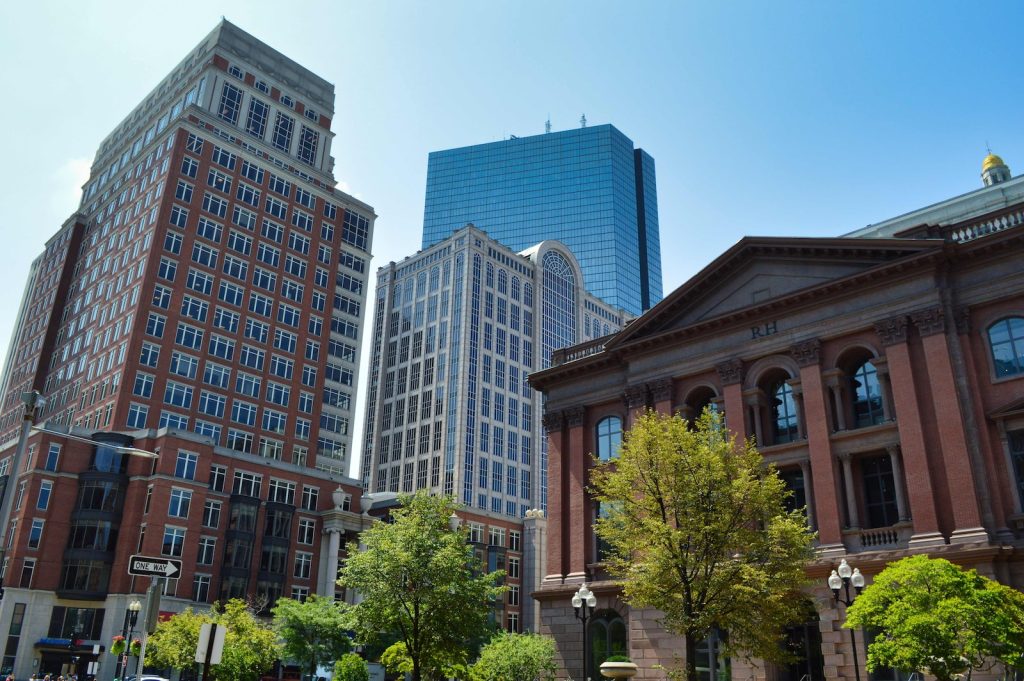 2. New Jersey
New Jersey is one of the most desirable states for living in America. Often referred to as the "Garden State," New Jersey is home to more than 8 million people and offers excellent job prospects, top-notch education opportunities, and a variety of recreational activities. From its bustling cities like Newark and Atlantic City to its lush countryside, New Jersey has something for everyone.
When it comes to quality of life, New Jersey ranks highly among other states in terms of median income, poverty rate, access to healthcare and public safety. Homeownership is also affordable in many areas throughout the state – especially when compared with nearby metropolitan areas such as Philadelphia or New York City. With its mild climate and low cost of living overall, New Jersey provides an attractive option for those seeking a comfortable lifestyle at an affordable price tag.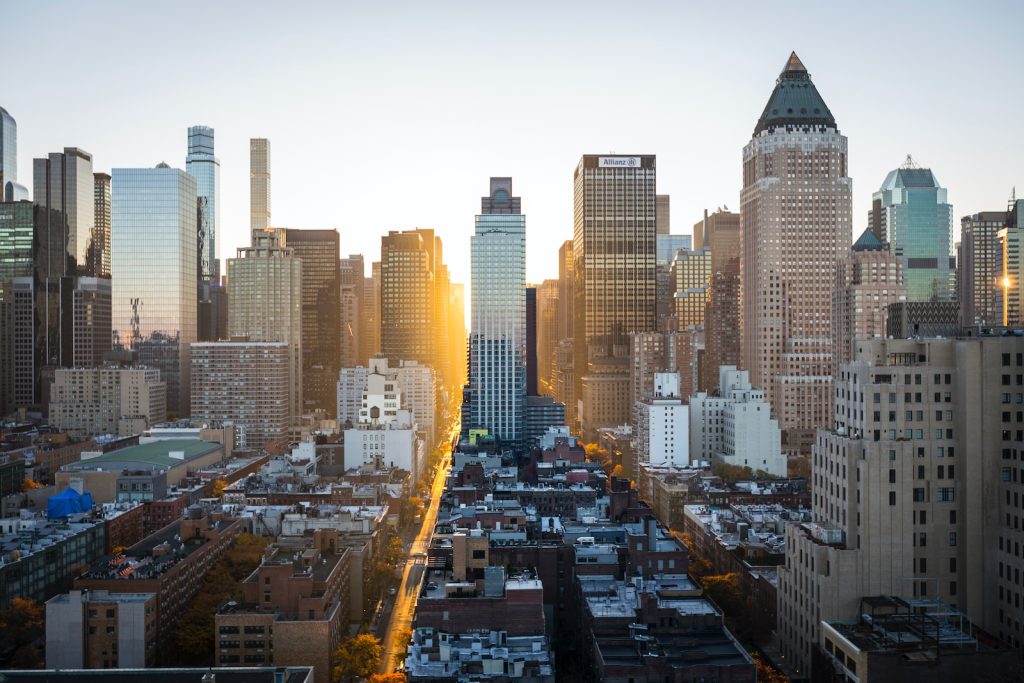 3. New York
New York is one of the most iconic and diverse states in the US. It's bustling cities, entertainment venues, and world-renowned universities make it an attractive destination for many people. Whether you're looking for a busy city life or a small town escape, New York offers something for everyone.
From the bright lights of Manhattan to the rolling hills of the Adirondack Mountains upstate, New Yorkers can enjoy both urban and rural experiences within their home state. The mild climate allows residents to explore all four seasons with plenty of outdoor activities like skiing, camping and fishing available all year round. Plus if you're into culture there's always Broadway shows or one of the 592 museums to attend.
New York is also known for its education system with over 200 colleges providing programs ranging from technical certificates right through to doctorates.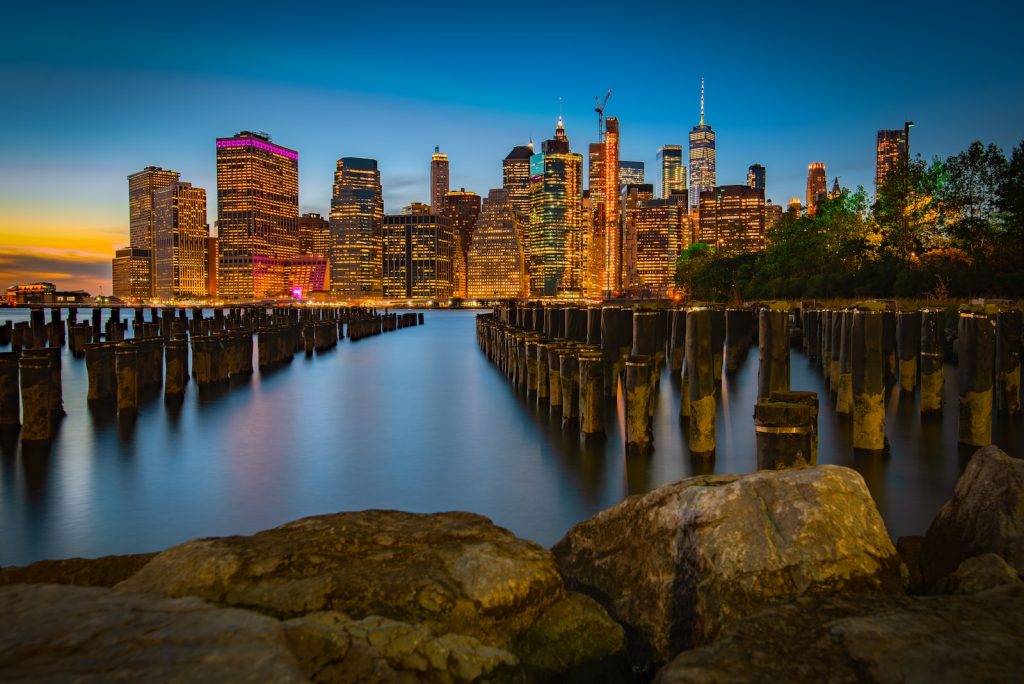 4. Idaho
Idaho is an underrated gem of a state in the United States. Sure, it doesn't have the big city attractions of other states, but it has plenty to offer for those looking for somewhere to settle down and enjoy life. From its unique landscapes to its diverse population, Idaho is a great place to call home.
The natural beauty of Idaho can't be denied. It has mountains, forests, lakes and rivers that make up some of the most stunning scenery in the country. Outdoor lovers can find activities like camping, fishing and hiking all around this beautiful state. The climate is also ideal; with hot summers and mild winters it provides year-round comfortability!
For those looking for work opportunities, Idaho offers plenty of options as well. With major industries such as agriculture and technology there are many career paths anyone can take advantage of while living here.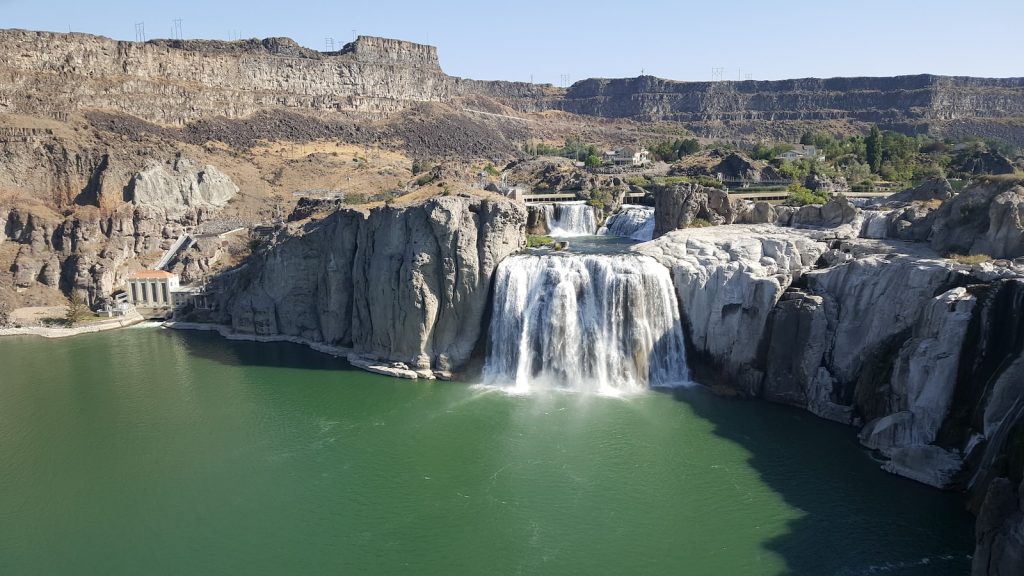 5. Virginia
Virginia is one of the top five states in the United States for living. With its rich history, natural beauty, and vibrant economy, Virginia offers something for everyone. For those looking to experience all that America has to offer, Virginia is a wonderful choice.
Virginia's landscape offers majestic views of the Blue Ridge Mountains to the west and miles of beautiful coastline along Chesapeake Bay and Atlantic Ocean to the east. The Old Dominion state boasts a mix of urban areas and small towns with plenty of outdoor activities like hiking, camping and fishing throughout its rolling hills. The city life in Northern Virginia features some of the nation's best museums, cultural institutions, music venues and restaurants.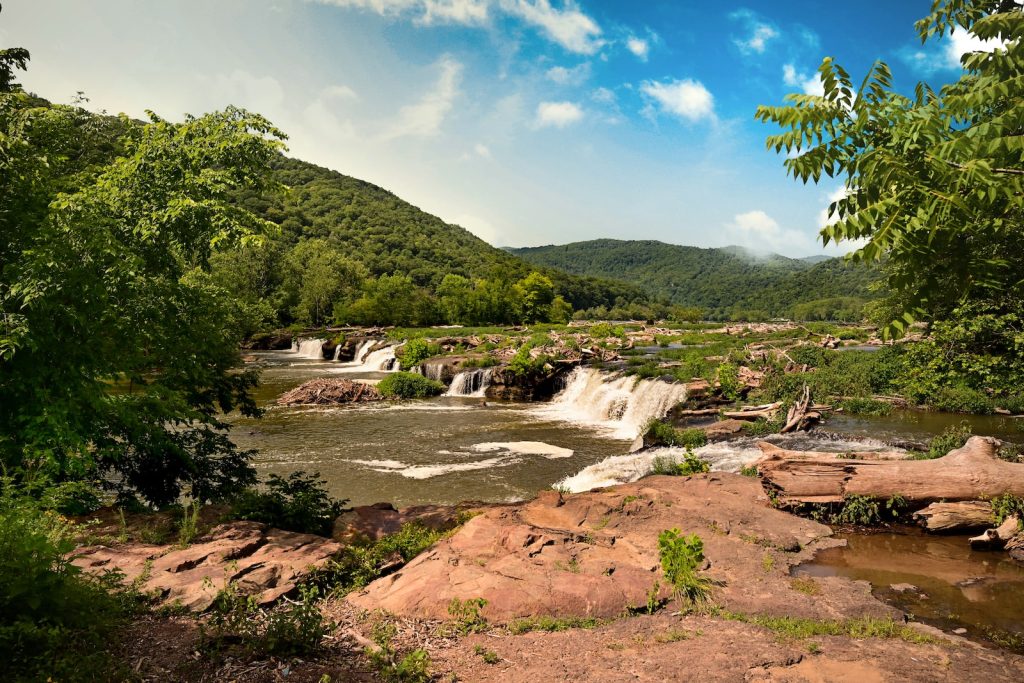 6. New Hampshire
New Hampshire is often referred to as the Granite State due to its rocky, mountainous terrain. The majestic White Mountains and miles of unspoiled coastline make New Hampshire a great place for nature lovers. With its low cost of living, ample job opportunities, and lack of an income tax, it's no surprise that New Hampshire is one of the best states in America for those looking to live their best life.
Healthcare options are abundant in New Hampshire with residents having access to some of the highest quality doctors and hospitals in the nation. Crime rates across most cities remain relatively low and education systems are highly rated – making it a great state for raising children.
7. Florida
Florida is an ideal state to live in for many reasons. The Sunshine State boasts a mild, tropical climate and some of the most beautiful beaches in all of America. Not only that, but it also has a low cost of living – something that makes it attractive to new residents and retirees alike. There are plenty of employment opportunities, too; with its large population and thriving economy, there's something for everyone in Florida.
For those looking for culture and entertainment, Florida is full of them! Whether you're interested in art galleries, music venues or history museums, there's no shortage of attractions here. Plus there are always festivals going on throughout the year – from arts and crafts shows to food festivals – so you'll never run out of things to do!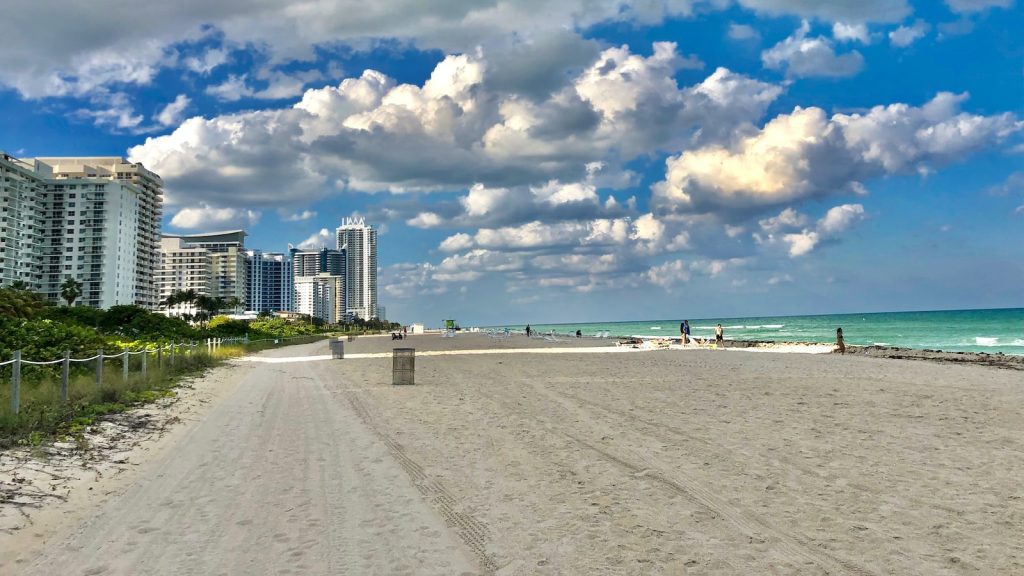 8. Wyoming
Wyoming is one of the most unique states in America. It is the least populous state, with a population of just under 570,000 people, but it is also home to some of the most breathtaking landscapes in the entire country. Wyoming has an abundance of outdoor activities for visitors and residents alike, such as camping, hiking, horseback riding and skiing. The state is renowned for its expansive national parks like Yellowstone National Park and Grand Teton National Park. In addition to its natural beauty, Wyoming boasts a strong economy based on tourism and energy production from coal mining and oil extraction. With low taxes and unemployment rates below the national average, Wyoming offers numerous job opportunities for those looking to relocate there. Low housing costs make it possible for many families to own their own home at an affordable rate.
9. Minnesota
Minnesota is one of the most desirable states for living in the United States. It has a wide variety of landscapes, from its lush green forests and lakes to its vast prairies and rolling hills. The state offers plenty of recreational activities like fishing, boating, camping, and hiking, as well as a vibrant cultural scene with music festivals, plays, museums and art galleries. Minnesota is also known for having one of the best educational systems in the country with quality public schools as well as prestigious private universities. Furthermore, it boasts an excellent healthcare system that provides top-notch care to its citizens.
The state also has a strong economy that is driven by industries such as agriculture, manufacturing and technology. This economic diversity leads to job opportunities in many different sectors which makes it possible for people to find meaningful work.
10. Wisconsin
Wisconsin, with its rolling green hills and clear blue lakes, is an ideal place to call home. With a strong economy, low cost of living and diverse opportunities for entertainment and exploring the great outdoors, this Midwestern state has plenty to offer those looking for a new place to settle down.
Life in Wisconsin offers something for everyone – from outdoor recreation enthusiasts seeking adventure to those who prefer city life. The capital city of Madison offers a vibrant downtown area filled with restaurants, shopping destinations and cultural attractions like the Overture Center for the Arts. For nature-lovers there are sprawling parks such as Devil's Lake State Park that feature a wide range of activities including hiking, camping and fishing. Wisconsin also boasts 22 miles of lakefront on Lake Michigan alone which provides ample opportunity for boating and swimming during the summer months.
11. Maine
Maine is an ideal state for those looking to settle down in the United States. With a peaceful and gentle climate, it's easy to feel comfortable living in the Pine Tree State. Maine is known for its beautiful scenery, with miles of coastline that offer breathtaking views and plenty of outdoor activities, like fishing and hiking. There are also plenty of cultural attractions like lighthouses, nature parks, art galleries and museums that make Maine a great place to explore. The cost of living here is relatively low compared with other states in the US, so you can take advantage of all the amenities without breaking your budget. Plus there's no sales tax on clothing or groceries! This makes it an appealing option for people who want to save money while still enjoying quality amenities.
12. Vermont
Vermont, situated in the New England region of the United States, is a great place for anyone who loves outdoor recreation and beautiful landscapes. From its mountain ranges to its secluded lakes and rivers, Vermont has something for everyone looking to relax and find a natural escape from the hustle and bustle of everyday life.
The state is known for its rolling green hills, vibrant forests, and quaint little towns. It's also home to some of the country's most sought-after skiing destinations like Stowe Mountain Resort and Killington Resort. Plus, there are plenty of activities outside of skiing like snowshoeing, ice fishing, sledding, snowmobiling—all perfect winter activities in this cozy state!
For those who prefer warmer weather activities such as hiking or biking; Vermont has that too!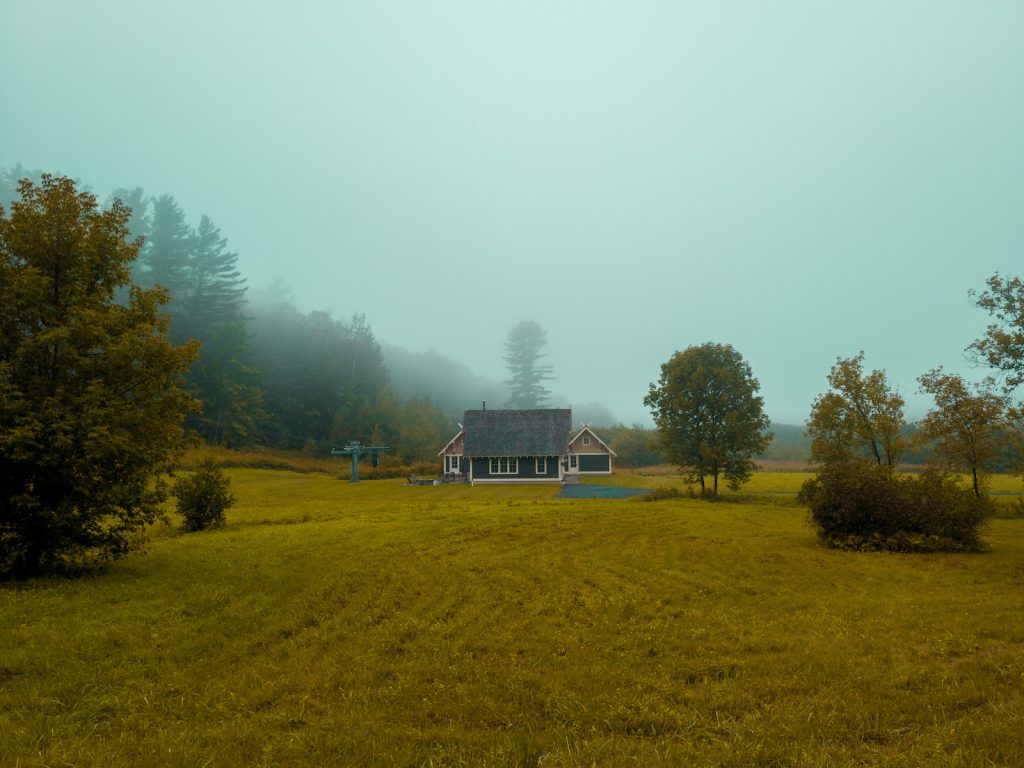 13. Utah
Utah is one of the best states for living in the USA. With its diverse landscapes, ranging from arid deserts to snow-covered mountains, Utah has something for everyone. It is known for its abundance of outdoor activities like skiing and rock climbing, as well as its excellent education system and low cost of living. In addition to all these advantages, Utah offers a high quality of life that makes it an ideal place to live and work.
The state also boasts plenty of cultural attractions such as stunning national parks and monuments, world-class museums and galleries, plus access to some of the country's most iconic music festivals. There are also plenty of job opportunities in a variety of industries including tourism, technology, agriculture and other service sectors – making Utah a great option for anyone looking for stability in their career path.
14. Pennsylvania
Are you looking for a great place to live in the United States? Pennsylvania may be just what you're looking for. Ranking 14th on the list of best states for living, this mid-Atlantic state has much to offer.
Pennsylvania offers an abundance of natural beauty and outdoor activities, such as camping, hiking and fishing. You can explore its rolling hills, lush forests and spectacular waterfalls or relax at one of its many beaches along the shores of Lake Erie or any of the other Great Lakes. For those who enjoy big cities with lots to do, Philadelphia is only a few hours away and Pittsburgh is within driving distance too.
The cost of living in Pennsylvania is slightly above the national average but remains quite affordable compared to other states on the list.
15. Illinois
Illinois is an ideal state for living in the United States. With a diverse population, plentiful job opportunities, and vibrant culture, it's no wonder that thousands of people flock to Illinois each year. Illinois offers a variety of educational options, including world-renowned schools like Northwestern University and the University of Chicago. It also provides plenty of exciting entertainment options in cities like Chicago and Aurora. Whether you're looking to settle down with your family or just enjoy a weekend getaway with friends, Illinois has something for everyone.
When it comes to jobs, Illinois offers plenty of opportunities across many industries. From tech startups to manufacturing giants, there are jobs available for everyone from entry-level positions to top executive spots. Plus, the state boasts some of the highest wages in the nation due to its strong economy and competitive job market.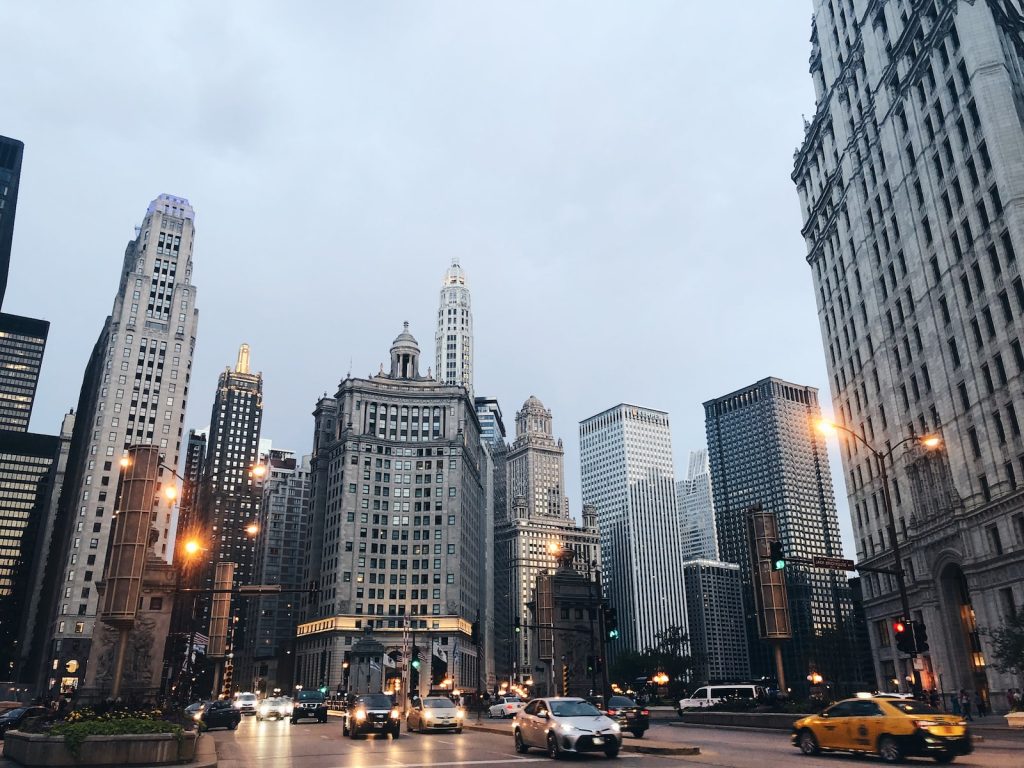 16. Iowa
Iowa is known as the Hawkeye State and is one of the most desirable states in the nation to live. It's no surprise that Iowa is considered one of the best states in America for living. With its vibrant cities, small towns, beautiful landscape, and low cost of living, it's easy to see why so many people choose this Midwestern state as their home.
From Cedar Rapids to Des Moines and Waterloo to Dubuque, there are plenty of places where you can settle down and raise a family. The economy is also thriving here with many jobs available in different industries like finance, healthcare, technology and education. Plus, Iowa has some of the lowest tax rates in the country which makes it a great place for retirees who are looking for more affordable housing options.
17. Maryland
If you're looking for somewhere to live in the United States that has a lot of history, culture, great educational opportunities and plenty of outdoor activities, then Maryland should be at the top of your list. Known as the 'Old Line State' because of its role in the Revolutionary War, Maryland is home to a variety of attractions, from historic landmarks and museums to some very picturesque coastline.
The state also boasts great job prospects – it's one of America's wealthiest states with no income tax on wages or salaries – and an abundance of educational facilities such as Johns Hopkins University and University of Maryland College Park. It also houses some fabulous recreational areas such as Assateague Island National Seashore along with many cultural attractions like Fort McHenry National Monument & Historic Shrine.
18. North Dakota
North Dakota is one of the least densely populated states in the US. With a respected education system and minimal crime, North Dakota offers its citizens a safe and secure environment to live in. The cost of living is also low in this state, making it an attractive option for families looking for a place to settle down.
Not only does North Dakota offer a peaceful lifestyle, it also has many exciting attractions that make it worth considering as a potential home. Residents can explore the Theodore Roosevelt National Park, or enjoy shopping and dining at Grand Forks' downtown district. There are also plenty of outdoor activities such as camping and fishing available throughout the state. In addition, North Dakota boasts excellent health care facilities that are constantly being improved by state officials.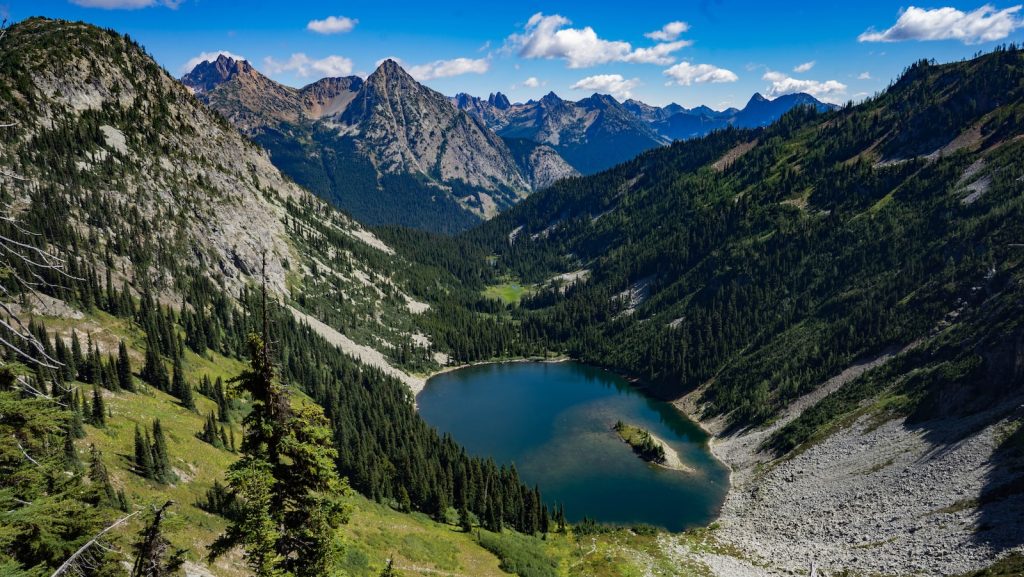 19. Montana
Montana is a great place to live in the United States for those seeking an outdoor lifestyle. Many people are drawn to its mountains, rivers, and lush forests that span across its terrain. Montana also offers an abundance of recreational activities from hiking and camping to skiing and snowboarding. It has some of the nation's best fly fishing spots as well as ample hunting opportunities.
The cost of living in Montana is quite low compared to much of the rest of the country, making it a great place for budget-conscious individuals or families looking for a new home. The state also boasts some excellent schools with highly ranked universities like Montana State University and University of Montana that offer quality education options for college students. In addition, employment opportunities in industries such as agriculture, manufacturing, oil & gas exploration are plentiful throughout most parts of the state.
20. Colorado
Colorado is one of the best states for living in the United States. Located in the Rocky Mountains, this state offers breathtaking landscapes, plenty of outdoor activities, and a thriving economy.
The cost of living in Colorado is slightly higher than the national average but still relatively affordable. The city of Denver is a popular destination for young professionals with its vibrant nightlife and culture. Additionally, Colorado has an excellent education system and a variety of educational institutions ranging from public to private universities throughout the state.
From skiing or snowboarding in Aspen to hiking or rafting down rapids near Boulder, there are endless recreational opportunities available year-round due to Colorado's diverse climate. Coupled with its mountainous terrain, it's easy to see why so many people are attracted to this beautiful state as a place to call home.