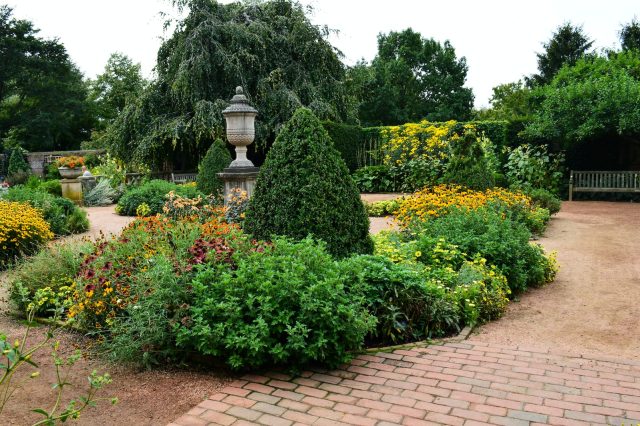 Reading Time:
4
minutes
Garden Landscaping
Gardens have the potential to add beauty and serenity to any outdoor space. Landscaping your garden can transform it into an inviting oasis where you can relax and enjoy nature. With a little creative thinking, you can achieve a unique outdoor area with its own special character that will be the envy of your neighbors. Whether you are looking for lush vegetation, vibrant flowers, or simple elegance, landscaping your garden is a great way to express yourself.
Plan: Design & Layout
The process of designing and laying out a garden can be overwhelming, yet rewarding. It requires careful thought and planning to create a garden that is both aesthetically pleasing and functional. To ensure the success of your garden landscape project, it is important to plan it thoroughly from start to finish. Before deciding on how you want your garden to look, consider what purpose it will serve. Think about how you plan to use the space – for entertaining, relaxing outdoors, or growing food. How much maintenance are you willing to do? Knowing these details will help inform the design elements you choose for your landscaping project. Once you have an overall vision in mind, begin researching different plants and materials that fit within that concept. Consider factors like climate, sun exposure, and soil type when selecting plants so they thrive in their new environment.
Structures: Pergolas & Walkways
For homeowners looking to enhance their garden landscaping, structures like pergolas and walkways can be an excellent addition. Adding these structures can not only improve the aesthetic appeal of a garden but also provide functional benefits such as providing a shady area for outdoor seating or creating a path for guests to follow through the garden. Pergolas are an attractive option for many gardens due to their open design and airy feel. They range from light lattice frames to ornate wooden arches, allowing you to customize them according to your individual taste. Additionally, they can be used as a base for climbing plants like roses or clematis which will provide even more visual interest in your garden. Walkways are another great way of adding structure and charm to your outdoor space.
Plants: Flowering & Foliage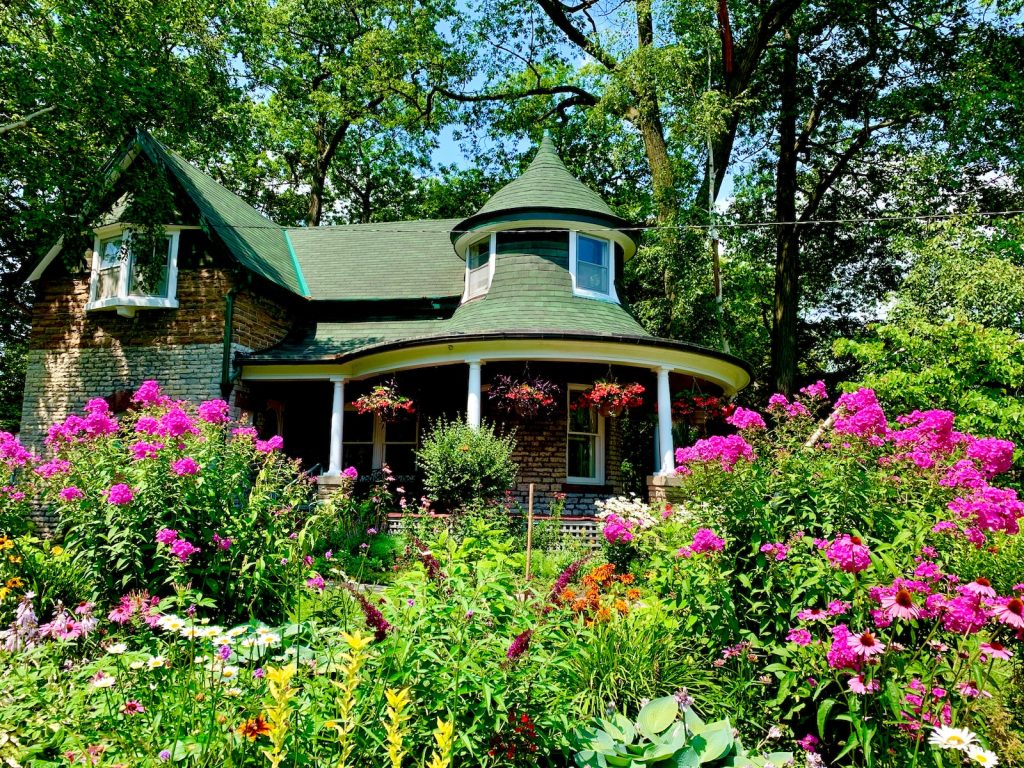 Gardening and landscaping are activities that many people find enjoyable and therapeutic. Whether you're a beginner or an expert, plants can be an important part of your outdoor decor. There are two primary types of plants to consider when designing your garden or landscape: flowering and foliage. Flowering plants add color, texture, and fragrance to any environment while providing a natural food source for wildlife such as bees, butterflies, and hummingbirds. When choosing flowering plants for your garden or landscape design, it's important to take into consideration the soil type and climate requirements of the plant you're selecting. Foliage plants provide structure and texture without the need for blooms; they can also help provide shade in sunny areas.
Water Features: Pools & Fountains
Water features bring life and beauty to any garden or landscaping project. They come in a variety of shapes and sizes, from small bubbling fountains to large swimming pools. Pools and fountains are the two main types of water features that homeowners tend to choose when they want to create an inviting outdoor living space. Swimming pools provide a great way for families to enjoy the outdoors together. They can be installed above ground or below ground, as well as indoors or outdoors; depending on your space and needs, you can customize your pool for maximum enjoyment. On the other hand, fountains add an elegant touch with their soothing sound of running water.
Accessories: Furniture & Lighting
When it comes to creating the perfect outdoor space, accessories are an important part of the landscaping process. Furniture and lighting can provide a unique atmosphere to any garden or outdoor living area, making it a cozy and inviting place for family and friends. For those looking to create a tranquil oasis in their own backyard, furniture and lighting can help bring that dream to life. The right furniture provides comfort while seating your guests or providing a spot for unwinding after a long day. Whether you're looking for rustic or modern pieces, there are options available that will fit any style preference. Choosing accent pieces like side tables, benches, swings, and hammocks will give your garden an extra touch of charm. For evening gatherings or star gazing on summer nights, adding well-placed lighting fixtures is essential for illuminating the way.
Maintenance: Pruning & Care
Maintaining a garden or landscaping can be a rewarding experience. Pruning plants and taking care of them is essential to keep the area looking lush and beautiful. Proper pruning techniques allow for more productive growth in trees, shrubs, roses, hedges, and other foliage throughout the garden or landscape design. Pruning is important in order to promote the vigor, health, and aesthetics of plants. It helps stimulate new growth by removing old wood which encourages the plant to expend its energy where it's needed most – namely on the newer branches that will form flowers and fruit. Pruning also helps create a strong structure for trees so that they don't become top-heavy with age or lose their natural shape due to wind or storms.
Enjoy Your Garden
In conclusion, there are many ways to enjoy your garden. By finding and using the right plants, learning how to care for them, and adding unique features, you can create a place of rest, relaxation, and beauty. Having a well-maintained and attractive yard is a great way to improve your home's appeal and value. And it's rewarding to see the results of your hard work come to life in front of your very eyes!