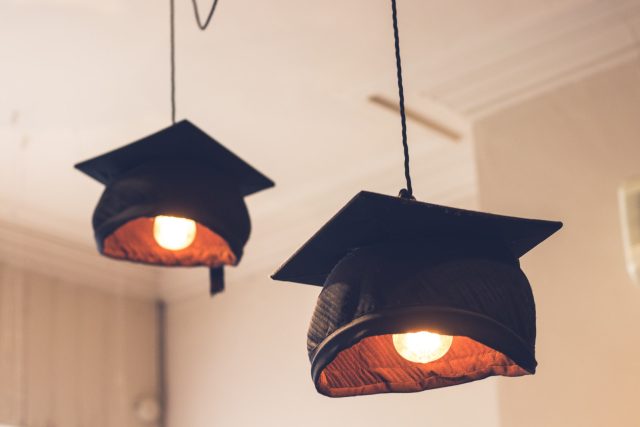 Reading Time:
5
minutes
Do-It-Yourself (DIY) projects are becoming increasingly popular as people look for ways to save money and add personal style to their homes. Everyone wants their home to reflect their own sense of style, but renovations can be expensive. DIY projects provide a great way for you to customize your space without breaking the bank. With a little creativity and some basic skills, creating beautiful pieces that cost less and make a home unique is possible.
DIY Projects
DIY projects are a great way to add personal style and save money simultaneously. With a few tools, some instructions, and maybe a little help from friends or family, you can transform your home with minimal cost. Projects like painting furniture or walls, installing curtains, repurposing old items into new uses, creating artwork, and decorating can really make an impact in any room. Not only will it look great, but also it is rewarding to know that you completed the project yourself.
You can find many ideas for DIY projects online or in books that offer step-by-step instructions for most projects, so no matter what your skill level is, some options are available. Before starting any DIY project, be sure to read instructions carefully and do research on materials needed, as well as safety procedures to avoid potential hazards while working on the project. Gather all supplies ahead of time, so you don't have to stop in the middle of a project, and take the time to plan out each step before beginning work – this will save time and effort down the road!
Benefits of DIY Projects
DIY projects for the home can provide a number of benefits, from saving money to adding personal style. Doing it yourself allows you to stretch your budget in order to create something unique and tailored specifically for your space. With DIY projects, you get the satisfaction of creating something with your own two hands without having to spend a lot of money on expensive materials or labor costs. In addition, taking on DIY projects allows you to add personality and creative touches that reflect your own personal style. You have complete control over what color palette or design elements you choose and how they will be incorporated into the project. Furthermore, doing it yourself can also help build confidence in problem-solving, encourage creativity, and provide a sense of accomplishment upon completion of each project.
Get Organized
One way to get organized is to declutter and downsize. Many of us tend to accumulate too many things, but having less makes it easier to stay organized. Go through your home and evaluate what items you need versus those just taking up space. If an item isn't adding anything meaningful regarding organization or style, then get rid of it. Take inventory of the stuff you already own and figure out a plan for where to store them in order to maximize space and efficiency in your home.
Another strategy for getting organized is utilizing storage options that fit with your existing decorating style. So many great options are available now, from shelves with sliding drawers and hooks, floating wall shelves, open shelving units, hanging baskets, and more! You can use these storage solutions as both decorative elements while maximizing your living space's utility. Adding a few strategically placed pieces can help reduce clutter while adding personalized touches that reflect your home's unique style.
Supplies Needed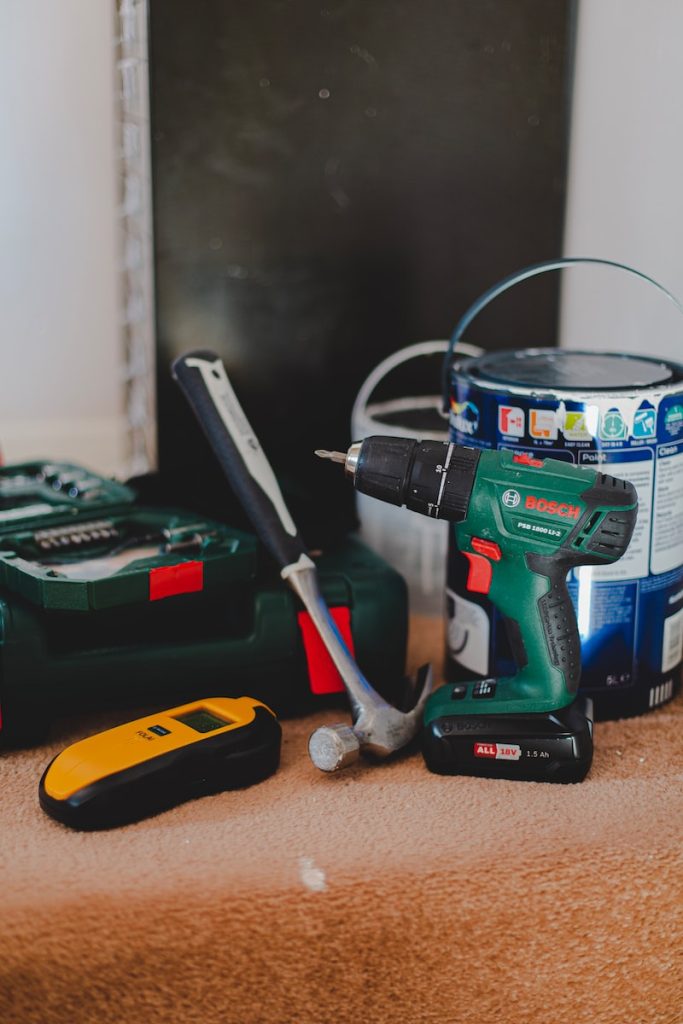 It is important to have the necessary supplies before starting any DIY project. Many of these items can be found around the house, but it is still worth considering what will be needed for each project.
For basic projects, such as painting and wallpapering, some essential supplies are; painter's tape, drop clothes or tarps to cover furniture and flooring, brushes and rollers, paint trays and liners, sandpaper or spackling paste for patching holes in walls. Additionally, one may need a ladder to reach higher surfaces depending on the size of the room they are working in.
More complex projects require additional tools such as wood saws, drill bits, and screwdrivers for carpentry work as well as tile cutters or grout removal tools for tiling floors or bathrooms. The list of supplies may also include sealants, caulking guns, and other specialty tools, depending on what is being done with the space. Researching specific materials that are needed ahead of time can help save money in both time and effort when tackling a home improvement project.
Decorating Ideas
Repurposing existing items is a great way to save money decorating your home. Think about what you already have in your home and how it could be used differently. For example, if you have an old dresser that doesn't fit the style of your room anymore, consider painting it a new color or installing new hardware. You could also use old jars as vases, and furniture cushions can be reupholstered with fabric remnants or recycled materials for an updated look.
Another cost-saving option for decorating your home is to shop secondhand stores for unique finds. While online marketplaces such as Craigslist, Facebook Marketplace, and eBay offer countless options, don't forget about local thrift shops and estate sales; they often have unique pieces at unbeatable prices. Additionally, secondhand shopping allows you to support small businesses while finding unique items that won't break the bank.
Finally, think outside the box when it comes to adding personal style to any space in your home without spending much money; DIY projects are almost always cheaper than buying something brand new. Consider painting furniture pieces yourself or creating wall art out of everyday items like paper plates or newspaper clippings; these little touches will add personality while keeping costs low!
Repurposing Old Items
One of the most popular ways to repurpose old items is to use them as decorative pieces. For example, an old piece of furniture can be painted and reupholstered for use in a bedroom or living room. You can also add a few touches, such as a fun fabric pattern or stenciled designs to give it an even more unique look. Old frames can be spray-painted and used for wall art, or you could place several together with photos or prints inside for a beautiful gallery wall. Glass jars and cans are ideal vessels for holding flowers, plants, candles, office supplies, trinkets, and more. Check secondhand stores and yard sales for interesting finds that you can bring home and customize in your own creative way!
Tips & Tricks
Strategic shopping can help you save money on DIY projects for the home. Regarding projects like painting walls or restoring furniture, shop for used materials whenever possible. Thrift shops, garage sales, and online marketplaces are all great places to find unique items that can be repurposed with a few minor updates. Reusing old furniture or buying paint in bulk will help you keep costs down without sacrificing quality. It's also important to consider how long-term savings may outweigh immediate expenses. For example, investing in energy-efficient appliances may cost more upfront, but they will save money on your utility bills in the long run.
If you want to add some personal style to your DIY project, look for creative ways to repurpose items around your home or acquire inexpensive items from craft stores and flea markets. You can also search online for easy tutorials and ideas that show how easy it is to transform an item into something new. With a little imagination and effort, you can customize existing pieces or even create something completely new at a fraction of the cost of traditional décor upgrades!
Conclusion
In conclusion, DIY home projects are a great way to save money and add your own personal style to your home. With a few simple tools and materials, you can create interesting pieces that will be unique in the home. Not only does it save money, but it also adds a sense of accomplishment when you can finish something yourself. There are countless tutorials online that make it easy for beginners to take part in DIY projects and more experienced individuals can try out more challenging projects such as furniture restoration or painting techniques. Furthermore, with so many materials available now at local stores or online merchants, getting creative with different textures and colors is easier than ever before! All in all, DIY home projects are fun and rewarding activities that allow one to express their creativity while saving costs on expensive items from retailers.