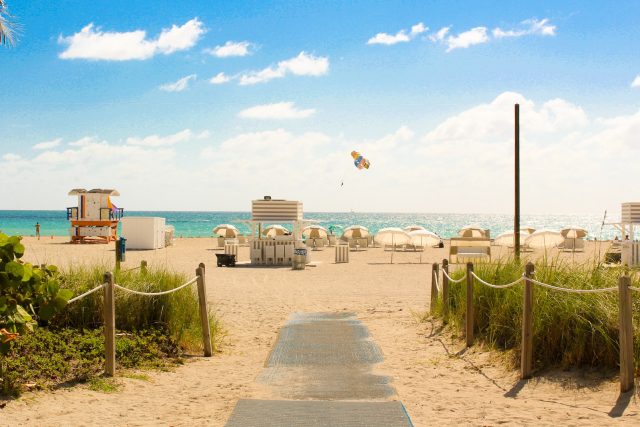 Reading Time:
8
minutes
Florida is known for its beautiful beaches, shimmering waters and stunning sunsets. But what makes those views so magnificent? Clear water! In recent years, many of Florida's beloved coastal regions have begun to suffer from murky or polluted waters. This article looks at the issue of clear water in Florida, exploring the causes of water pollution and what can be done to restore this natural treasure.
Clear Water Beaches
Clear Water Beaches are the perfect destination for a beach vacation. Whether you're looking to relax and enjoy some sunshine or get in some serious water activities, Florida has an abundance of clear water beaches that are sure to please. With its crystal-clear waters, white sand beaches and warm temperatures, it's no wonder why Florida is one of the most popular states for beach vacations.
From Key West all the way up to Pensacola Beach, there's a variety of beautiful coastal locations with miles of sandy shoreline and clear blue waters that allow visitors to swim and snorkel amongst colorful fish, marine life and coral reefs. Clearwater Beach is arguably one of the best known in Florida with its award-winning sugar white sand beaches and world famous Pier 60 where you can stroll along the boardwalk lined with restaurants, shops, family attractions and live entertainment.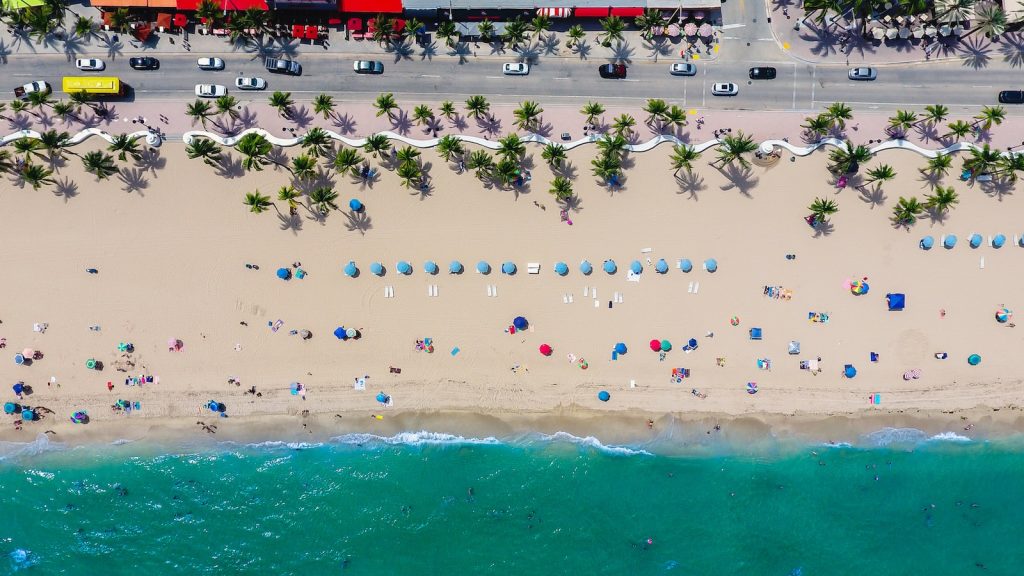 South Beach, Miami
South Beach, Miami is renowned for its crystal clear water and stunning stretches of white sand. Located in the heart of Miami's city center, South Beach epitomizes the luxury and glamour that the state of Florida is known for. Vacationers can enjoy a wide array of activities while they soak up the sun on this popular beach. Whether it's people watching on Ocean Drive or strolling along Lummus Park, South Beach has something to offer everyone. Not only does it have calm waters perfect for swimming, but also lots of nearby restaurants and nightlife options where visitors can enjoy delicious food and drinks well into the night. With its gorgeous views and vibrant atmosphere, South Beach is sure to leave an impression with all who visit it as one of Florida's best beaches with clear water!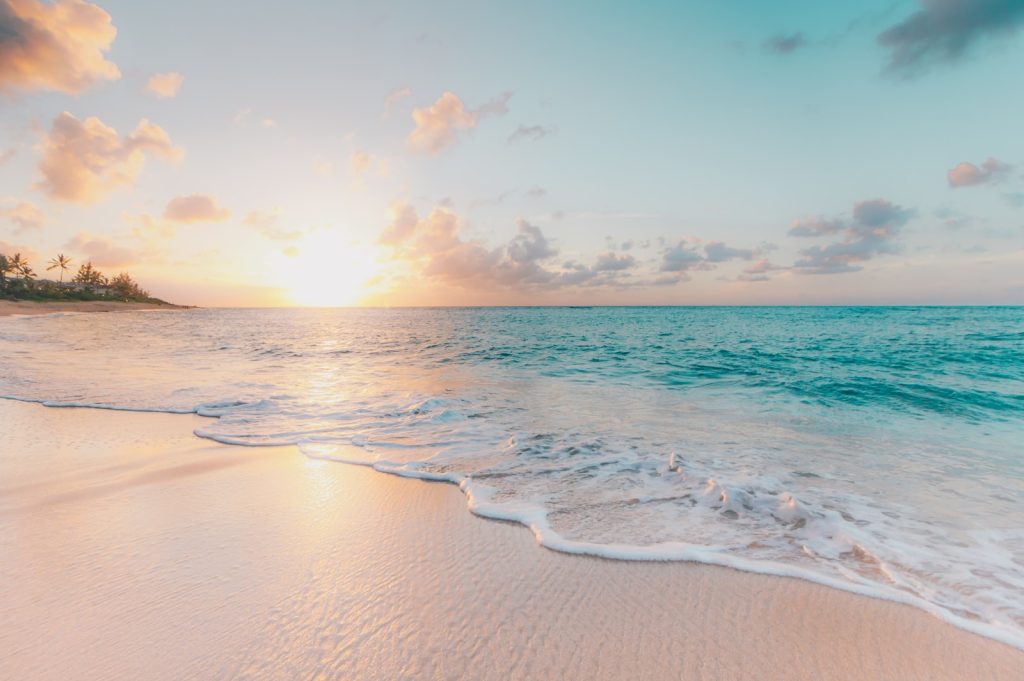 Caladesi Island State Park
Visitors to Florida looking for the clearest waters and best beaches need look no further than Caladesi Island State Park. Located on the Gulf Coast in Dunedin, Florida, this state park is considered one of the most beautiful beaches in the entire US. With a pristine white-sand beach, crystal clear turquoise waters, and an abundance of wildlife—including dolphins and sea turtles—it's easy to see why. There's so much to explore here that you can easily spend a day or two exploring all that Caladesi Island has to offer.
At Caladesi Island State Park, visitors can enjoy activities such as boating, fishing, kayaking, canoeing and swimming. There are also several miles of trails for those who want a more active day outdoors amongst nature's beauty.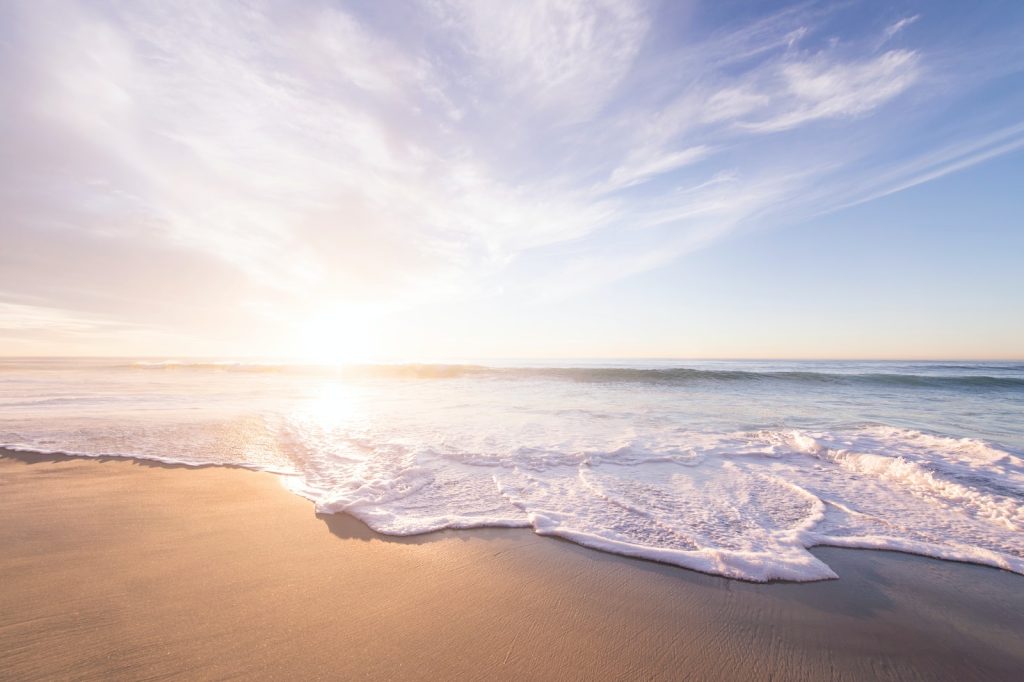 Clearwater Beach
Clearwater Beach is one of the most popular beaches in Florida and it's no surprise with its crystal clear waters and sandy white beach. Located on the western coast of Florida, Clearwater Beach is home to some of the best year round weather in the state, making it a perfect choice for sun worshippers, beach goers and anyone looking for a cozy place to relax. With an array of activities to choose from including parasailing, swimming, kayaking and fishing there's something to keep everyone entertained. Whether you're looking for a romantic getaway or just want to take your family out for the day, Clearwater Beach has something special for everybody.
Smathers Beach, Key West
Smathers Beach in Key West is one of the best beaches in the entire state of Florida. Situated on the southwestern tip of the state, Smathers Beach offers visitors a stunning shoreline with crystal clear turquoise waters and white sand beaches. It's an ideal destination for anyone looking to experience some fun in the sun while soaking up one of Florida's most beautiful landscapes.
The beach itself is quite large and offers plenty of amenities that make it a great spot for family outings or romantic getaways. There are picnic tables, umbrellas, and lounge chairs available for rent so you can relax under cover from the sun's rays or just enjoy your own lunchtime meal on a beach blanket. The calm waves offer perfect conditions for swimming and calmer waters around its edges provide excellent spots for fishing.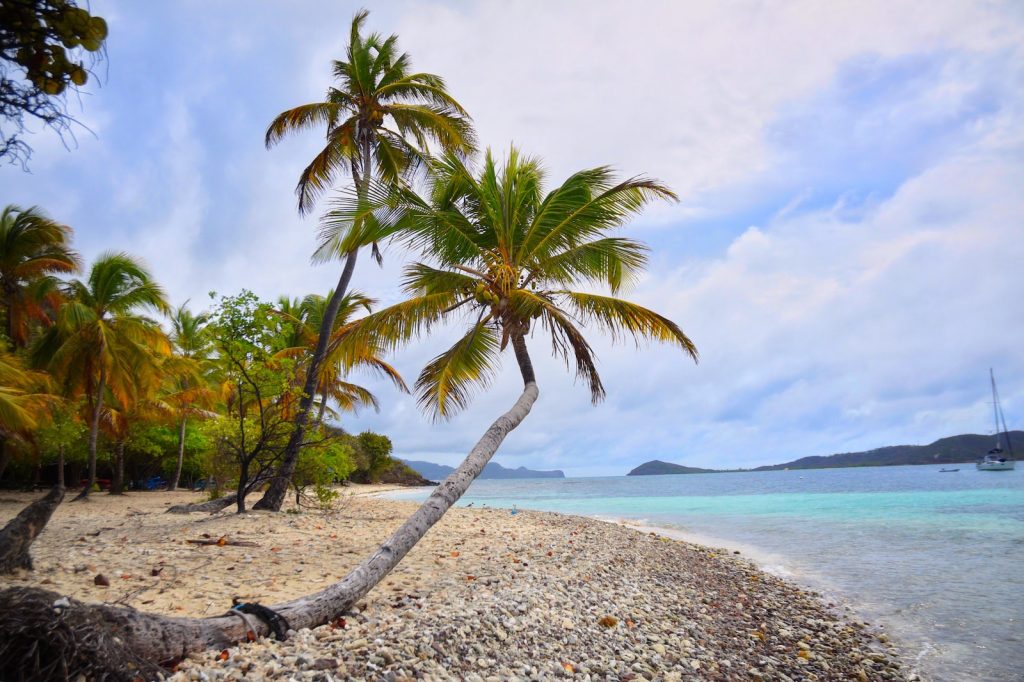 St. Joseph Peninsula State Park
With its white sands and crystal clear blue waters, St. Joseph Peninsula State Park is one of the best beaches in Florida for a relaxing day in the sun. Located in Port Saint Joe near Panama City Beach, this park offers some of the clearest and most beautiful water on the Gulf Coast. The calm surf makes it perfect for swimming and snorkeling, while the nearby sand dunes provide ideal conditions for beachcombing or even just taking a leisurely stroll. A variety of other activities are also available like kayaking, canoeing, and birdwatching to explore all that nature has to offer here.
The 2200-acre state park covers more than 10 miles of shoreline with various amenities like nature trails and camping sites located throughout the area.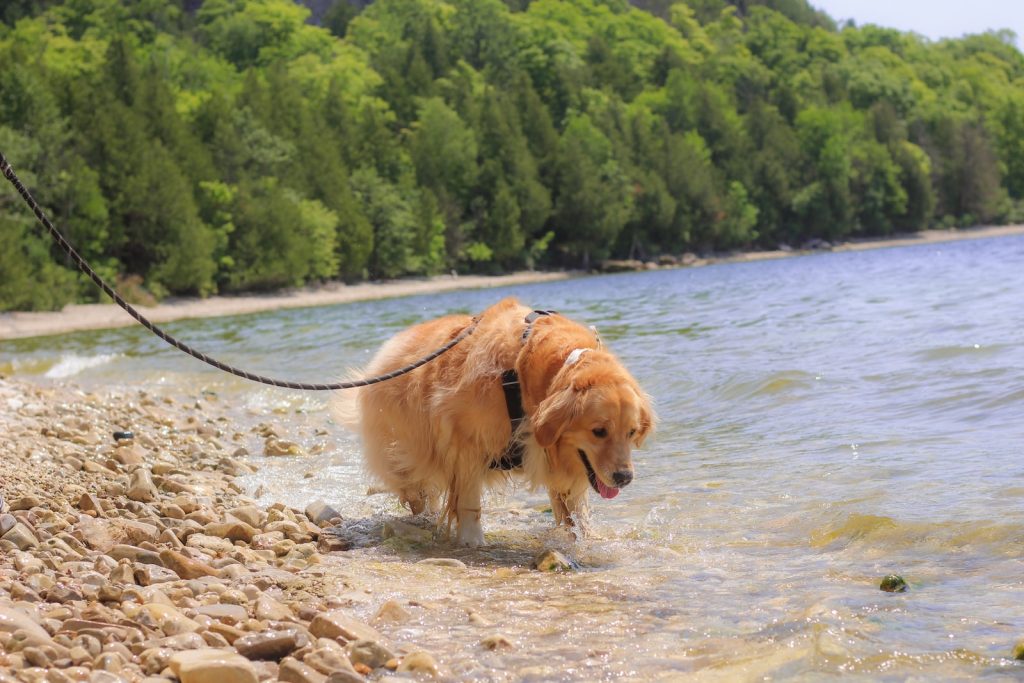 Pensacola Beach
Pensacola Beach, located on Florida's northwestern panhandle, is home to some of the best beaches in the state. With its pristine white sand and crystal clear waters, it provides a magnificent backdrop for sunbathing and swimming. Along with this stunning natural beauty also come plenty of other amenities that make Pensacola Beach an ideal destination. Visitors can enjoy water activities such as surfing, kayaking and parasailing; or they can relax while taking in spectacular views from one of the many boardwalks along the shoreline. There are also several restaurants and bars where people can take a break from their beach fun to enjoy delicious local cuisine or a refreshing drink. Whether you're looking for a relaxing day at the beach or an exciting adventure filled with activities, Pensacola Beach has something for everyone!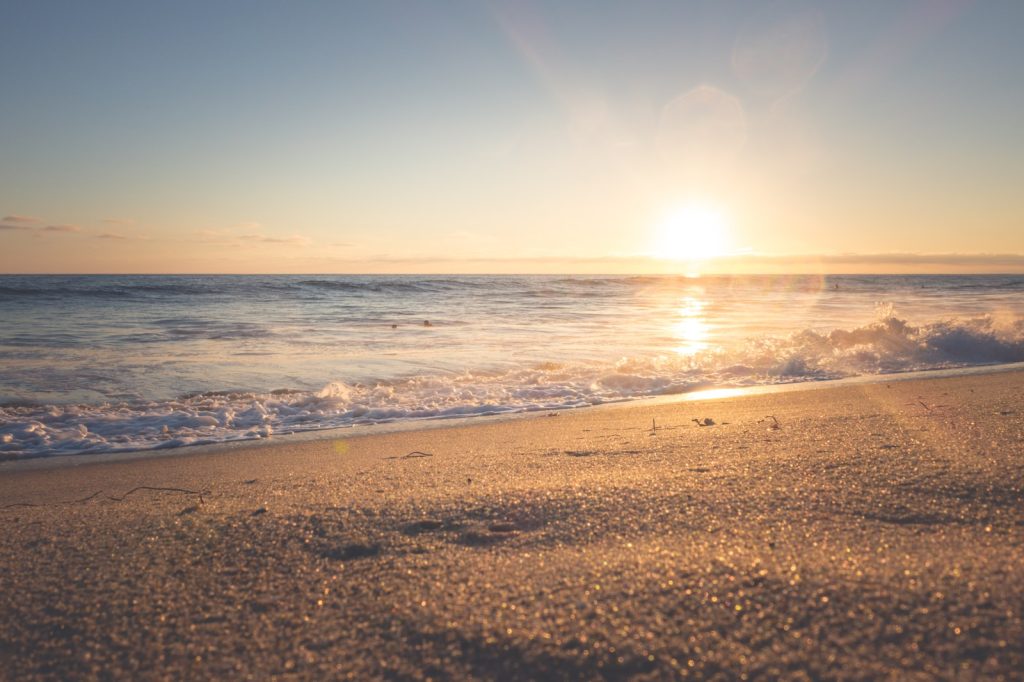 A Must Visit!
The conclusion of our exploration of the best beaches in Florida with clear water is that none can be ruled out as a must visit destination. Each beach offers something unique and provides an unparalleled experience for those looking to get away from it all. From the white sand and crystal-clear waters of Clearwater Beach, to the miles of untouched coastline found at St. George Island, there's something for everyone to enjoy!
For those interested in a classic beach vacation, Pensacola Beach is hard to beat. Its pristine shoreline stretches as far as the eye can see, making it easy to find your own secluded spot on the sand or take part in a variety of activities such as surfing and kiteboarding. Additionally, its wide array of seafood restaurants makes it one of Florida's culinary hot spots!
Are there blue water beaches in florida?
With its stunning coastline, it's no wonder that Florida is known for its beautiful beaches. Whether you enjoy the white sands of Siesta Beach or take a stroll along the charming shoreline of Clearwater Beach, there's something for everyone. But if you're looking for an even more breathtaking experience, then maybe you should explore some of the state's blue water beaches. From the sparkling aqua waters of Pensacola to the crystal clear shores of Panama City Beach, there are plenty of places to find incredible blue water beach experiences in Florida. And even if you can't make it to one of these popular spots, there are still plenty of lesser-known gems around the state that offer equally breathtaking vistas and memorable adventures.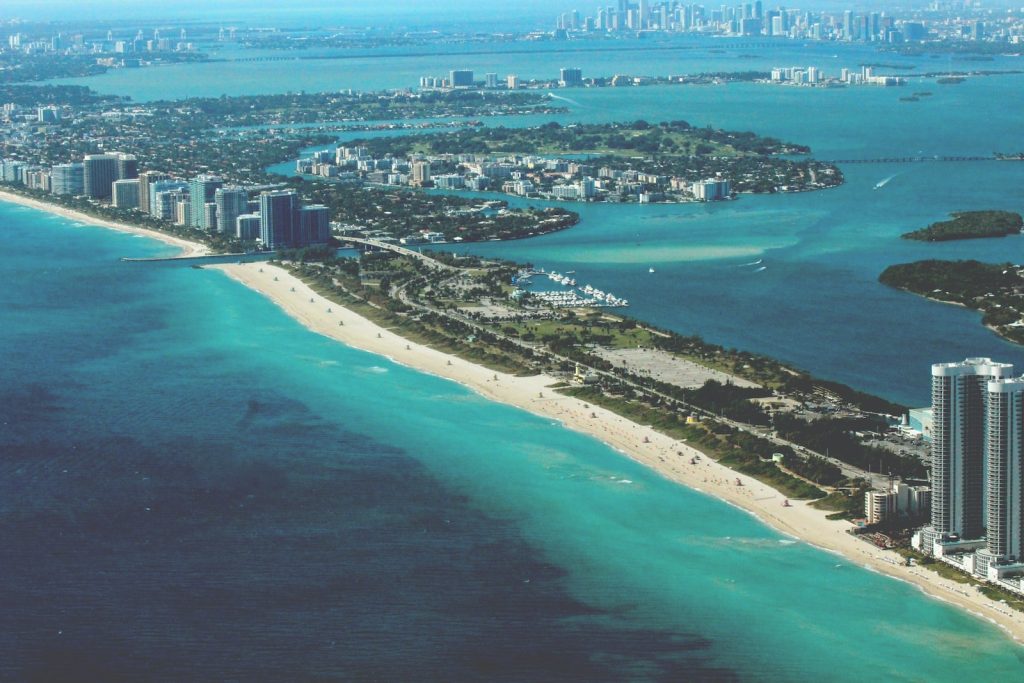 Where is the best blue water in florida?
Florida is known for its crystal clear blue waters and stunning beaches. It's no wonder why so many people flock to the state year-round. If you're looking for the best place to enjoy some beautiful blue water, here are some of Florida's finest beaches.
From Pensacola Beach on the Panhandle to South Beach in Miami, there are plenty of options for beachgoers searching for a great spot to bask in the sun and take a dip in the cool, clear waters. To help narrow down your choices, we've compiled a list of some of Florida's best spots with pristinely blue waters.
Head over to Key West where you can take part in all sorts of water activities like snorkeling or kayaking. Or venture further north to Naples where you can find calm turquoise waters perfect for swimming and soaking up some sunshine.
Where is the water crystal clear in florida?
The beaches of Florida have long been known for their crystal clear waters, and the chance to experience them is a must-see. From the Gulf Coast to the Atlantic, there are plenty of amazing spots to explore if you're looking for clear water. To help you decide where to go, here is our list of the best beaches in Florida with truly spectacular views and crystal clear waters.
Whether it's a dip in an isolated lagoon or relaxation on a white-sand beach, Florida's coastal beauty can't be beaten. With so many options available, it can be hard to choose just one spot that offers all that you need for your perfect beach day. But don't worry – we've done our research and put together this guide of some of the best places in Florida where you can find crystal-clear water activities like kayaking, paddleboarding or snorkeling.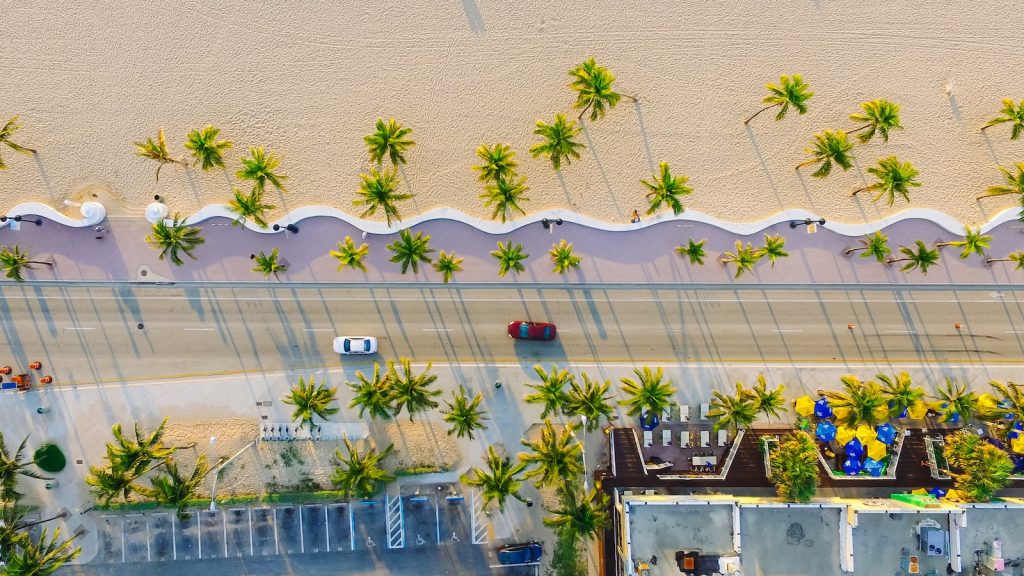 Why is the water so clear in florida?
The beaches in Florida boast some of the clearest water in the world. From Pensacola to Miami, Floridians enjoy crystal clear waves and stunning views of aquatic life. But why is the water so clear?
It all comes down to geography. The Gulf Stream Current runs along the coast, carrying nutrients and oxygen-rich waters from the Caribbean Sea up into Florida's Atlantic Ocean coastline. These nutrient-rich waters promote abundant marine life while also creating a flushing effect that keeps particulates and sediment out of the area's waterways. This helps keep bacteria levels low, ensuring that seawater remains brilliantly blue and sparklingly clear for swimmers and snorkelers alike.
In addition to its geography, Florida benefits from stringent environmental regulations that have kept industrial runoff out of its rivers, lakes, bays and oceans over past decades.
Why do we have the most beautiful water in Florida?
Florida is one of the most beloved tourist destinations in the United States, and a large part of its appeal is its stunning beaches. The crystal clear waters are particularly inviting for beachgoers, making Florida's coastline an ideal place to relax and enjoy some time outdoors. But why exactly do we have some of the best beaches in America with crystal clear water?
The answer lies in Florida's unique geography. First, its location near the equator makes it particularly warm year-round. This warmth helps keep algae growth down and allows sunlight to penetrate deeper into the ocean, resulting in more vibrant colors and clearer water than other coastal states. Secondly, many of Florida's beaches are located close to coral reefs which act as natural filters that help keep sand clean and free from debris while also enabling smaller fish and other marine life to flourish nearby.