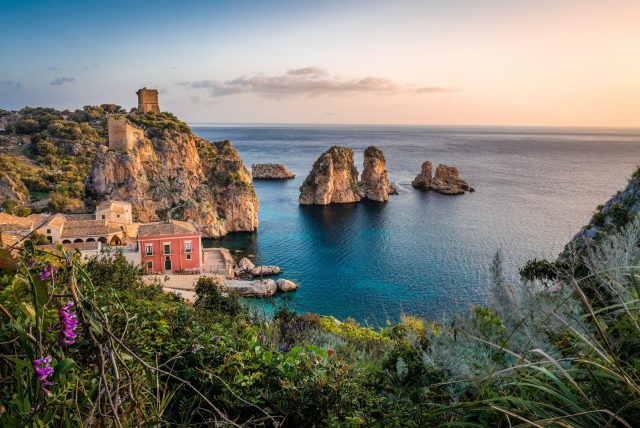 Reading Time:
8
minutes
Why travel to Italy alone?
Have you ever wanted to travel to Italy, but were too afraid to go alone? Well, you're not alone. Many people are intimidated by the thought of traveling to a foreign country by themselves. But there's no need to be! With a little planning and preparation, traveling to Italy solo can be a breeze. In a country as rich with history and culture as Italy, there is no shortage of things to do and see, whether you're traveling solo or with a group. The number of solo travelers is on the rise, and for good reason. Traveling solo can be an immensely rewarding experience, allowing you the freedom to explore a new place at your own pace and without distractions. Italy is the perfect destination for first-time solo travelers. With its picturesque villages, world-renowned cuisine, and abundance of historical landmarks, Italy has something for everyone. Here are a few tips on how to make the most of your trip:
Planning your trip: what to consider before you go?
When traveling to Italy, there are a few things you should consider before you go. First, decide what type of trip you want to take. Are you interested in visiting the major cities, such as Rome, Florence and Venice? Or would you prefer to explore the countryside and smaller towns? Once you know what kind of trip you want to take, start planning your itinerary. Next, consider your budget. How much money do you have to spend on your trip? Keep in mind that Italy is a relatively expensive country, so be sure to save up enough money beforehand. Also, think about how long you want to stay in Italy. A week or two is usually enough time to see the major sights, but if you want to take a more leisurely trip and explore more of the country, then you might need a month or more. You'll also need to consider accommodation. You can choose to stay in a hotel, a hostel or an apartment. If you want to save money, then hostels are the best option. However, if you'd like some privacy and comfort, then hotels offer the best value for money.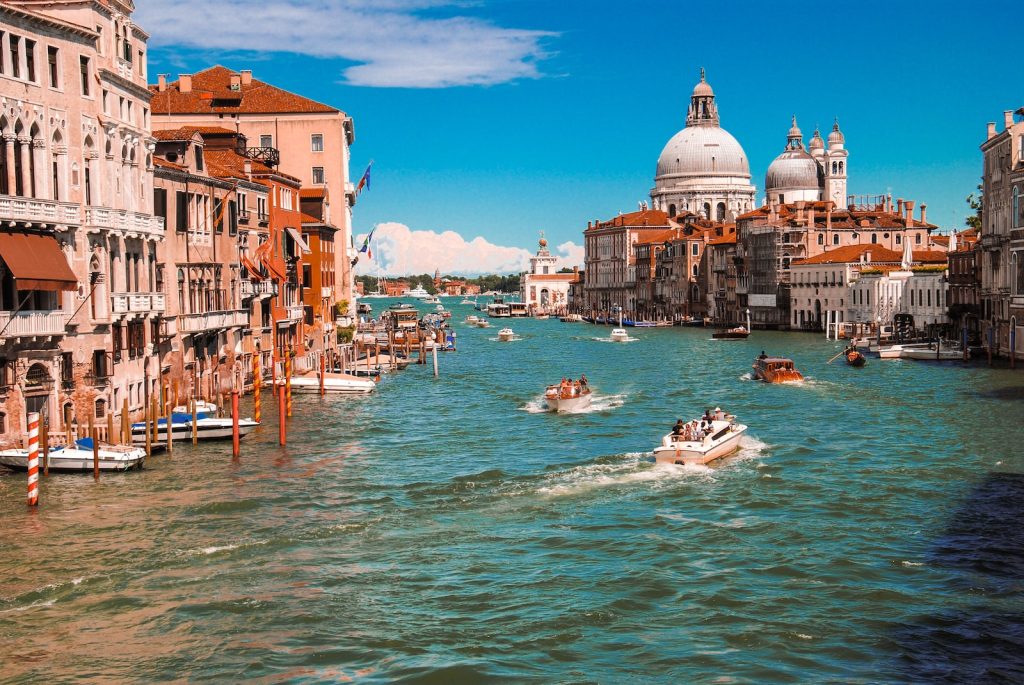 What to do: activities to enjoy while in Italy
When traveling to Italy, there are many activities that can be enjoyed. For those who enjoy being outdoors, taking walks through the city or hiking in the mountains are both great options. Culture lovers will enjoy visiting museums and art galleries, while foodies will love trying out different restaurants and cafes. Shopping is also a popular activity in Italy, whether it's for designer clothes or local souvenirs. No matter what your interests are, there's sure to be something for everyone to enjoy in Italy. The food in Italy is a must-try for any visitor. From pasta dishes to pizza and gelato, there are many foods that are unique to Italy.
Where to go: the best destinations for solo travelers
If you're planning a solo trip to Italy, there are plenty of amazing destinations to choose from. Here are some of the best places to visit if you're traveling alone:
Rome: what to see and do
Rome is one of the most beautiful and historic cities in the world. There's so much to see and do in Rome that it can be hard to know where to start. A good place to begin is by visiting some of the city's most famous landmarks, such as the Colosseum, the Vatican Museums, and the Trevi Fountain.
The Colosseum is one of Rome's most iconic landmarks and a must-see for any visitor. Built in the 1st century AD, The Colosseum is a large amphitheatre in the centre of Rome, Italy. Built of concrete and stone, it was the largest amphitheatre of the Roman Empire, and is considered one of the greatest works of Roman architecture and engineering. It is the largest amphitheatre in the world.
The Vatican Museums are one of the most popular tourist destinations in Rome. With over 9 million visitors each year, the museums are a top destination for art lovers and history buffs alike. The museums are home to some of the world's most famous artworks, including the Sistine Chapel and the Last Judgement.
The Trevi Fountain. The fountain is the largest Baroque fountain in the city and is the most famous fountain in the world. Designed by Italian architect Nicola Salvi and completed by Pietro Bracci. The fountain has become an icon of Rome and is one of the most popular tourist attractions in the city, with people throwing coins into the fountain to make wishes.
If you want to get away from the hustle and bustle of the city, you can take a walk through one of the many beautiful parks in Rome. The Villa Borghese is a popular park that is home to the Galleria Borghese, which features some of Italy's most important sculptures. Once you've ticked those off your list, explore Rome's many beautiful piazzas and parks, and take a stroll through one of its bustling markets. Of course, no trip to Rome would be complete without indulging in some of the delicious food on offer – from pizza and pasta to gelato and espresso.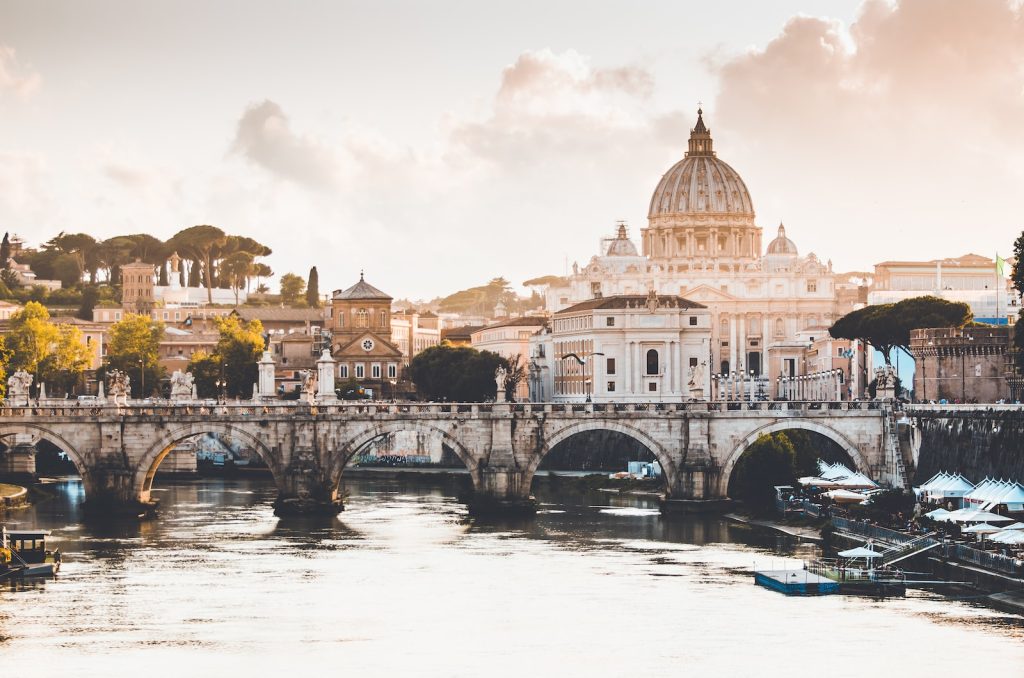 Florence: what to see and do
Florence is a beautiful city with so much to see and do! A few must-sees are the Duomo, the Palazzo Vecchio, and the Uffizi Gallery. You can also take a day trip to see the Tuscan countryside or visit one of the many wineries in the area. And of course, don't forget to enjoy some delicious Florentine cuisine!
The Duomo, or Cathedral of Santa Maria del Fiore, is the most iconic building in Florence. It is a massive structure that took over 100 years to build and is one of the largest cathedrals in the world. The exterior is made of pink, white, and green marble that has been weathered over time. The interior is just as impressive with its high ceilings and large stained glass windows. The Duomo is a must-see for anyone visiting Florence.
The Palazzo Vecchio is one of the most famous buildings in Florence. It was once the home of the powerful Medici family, and today it houses a museum. The Palazzo Vecchio is a symbol of Florentine power and history.
the Uffizi Gallery, one of the most famous art museums in the world. The gallery is particularly well-known for its extensive collection of Renaissance art, which includes works by Leonardo da Vinci, Michelangelo, and Botticelli. Visitors to the Uffizi can also see a number of important ancient sculptures, as well as a wide variety of other art from different periods.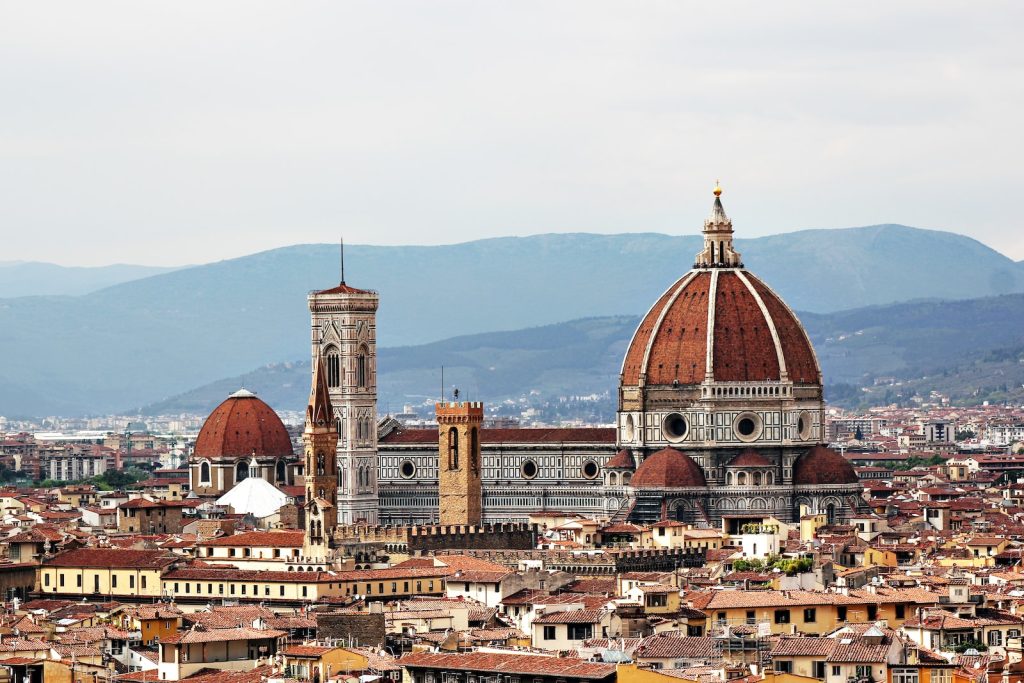 Venice: what to see and do
As one of the most romantic and picturesque destinations in the world, Venice is a must-see for any traveler. Although it can be crowded with tourists, there are still plenty of hidden gems to be found. There are a few things that you must see and do when in Venice. A gondola ride is a must, as it is the only way to truly experience Venice. Make sure to go during the day so you can see all the sights. St. Mark's Basilica and Doges Palace are also essential, as they are some of the most beautiful buildings in Venice.
St. Mark's Square is the heart of Venice. It's a beautiful place to visit and there's so much to see and do. The square is home to the Basilica of St. Mark, and the Palazzo Ducale. There are also a number of restaurants and cafes where you can enjoy a meal or a drink while you take in the sights and sounds of this amazing city.
St. Mark's Basilica is one of the most iconic churches in Venice. Built in the 11th century, it is one of the city's most popular tourist attractions. The basilica is ornately decorated with mosaics, marble floors, and elaborate paintings. Visitors to the church can explore the many different levels of the building, including the crypts and the roofs. The basilica is also home to a number of important historical artifacts, such as the remains of Saint Mark himself.
The Palazzo Duncale, or Doge's Palace, is considered one of the most beautiful examples of Gothic architecture. The palace was built in the 14th century and has since been used as a residence for the Doge, who was the ruler of Venice. The exterior of the palace is decorated with intricate sculptures and carvings, while the interior is filled with beautiful frescoes and paintings.
Finally, no trip to Venice would be complete without a ride on a vaporetto (water bus).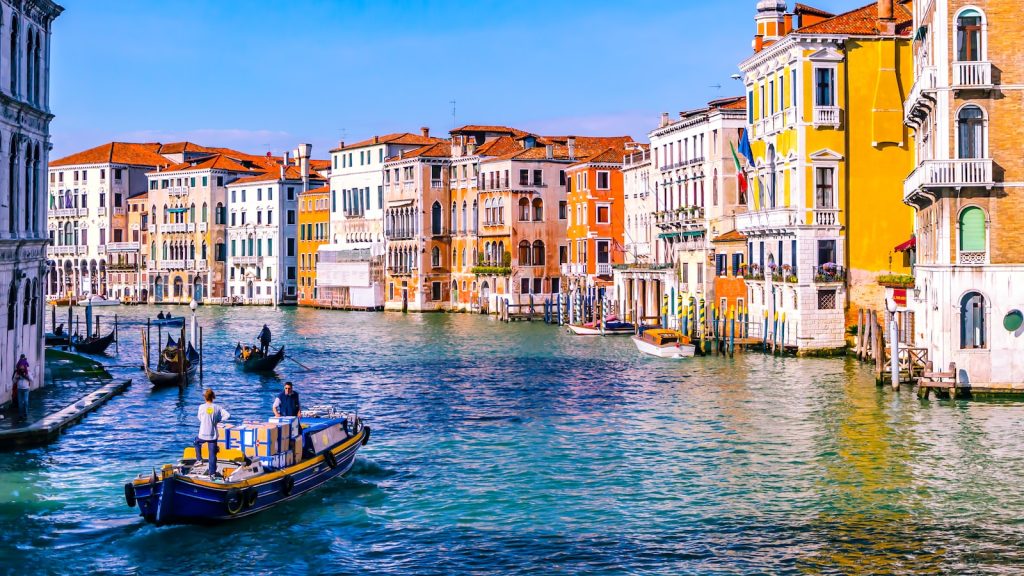 Other places to visit in Italy
If you're planning a trip to Italy and are looking for ideas beyond the usual tourist traps, this article is for you. From charming medieval villages to breathtaking natural scenery, here are some of the best places to visit in Italy that are off the beaten path. One of the most scenic regions in Italy is the Cinque Terre, a string of five small fishing villages perched on the rocky coast of the Ligurian Sea. The villages are connected by a network of hiking trails with stunning ocean views, making it a perfect destination for nature lovers and hikers. If you're interested in Italian history and culture, make sure to include a visit to Siena on your itinerary. This medieval city is home to beautiful Gothic architecture and art, as well as one of Europe's oldest universities.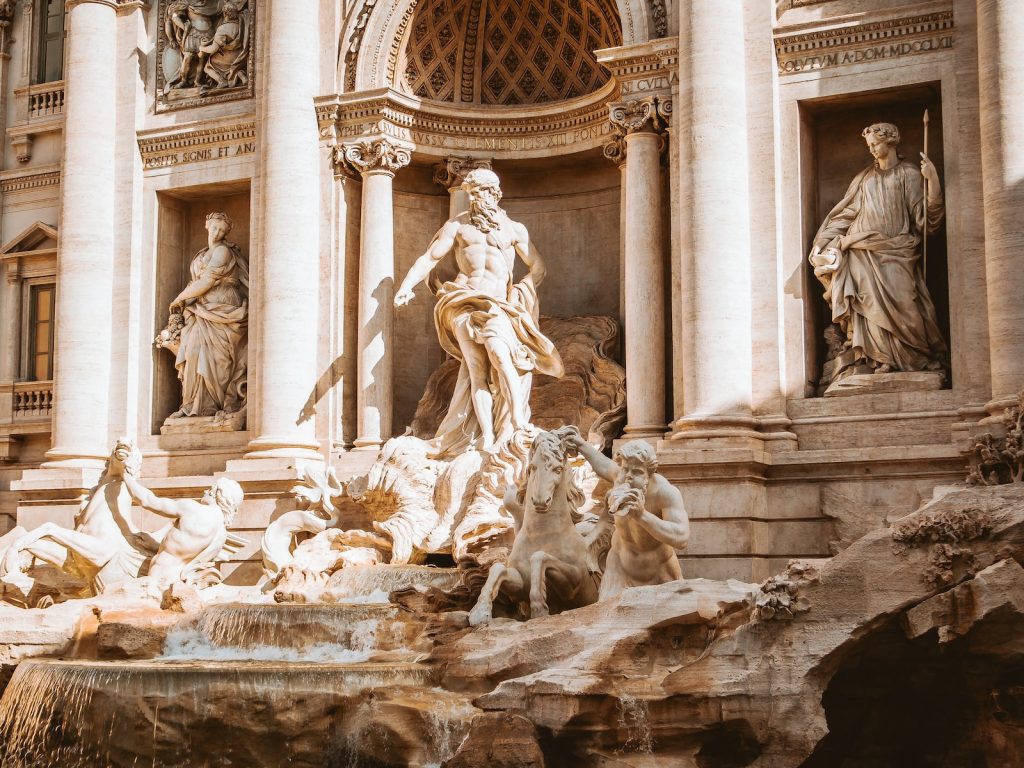 How to meet people: making the most of your solo trip
A solo trip can be a great opportunity to meet new people and have some unforgettable experiences.
Talk to everyone you meet. You never know who you might click with, so it's important to be open and friendly with everyone you meet on your trip.
Join group activities. Whether it's a cooking class, wine tour, or simply exploring a new city, joining group activities is a great way to meet like-minded people who share your interests.
Stay in social accommodations. Staying in hostels, Airbnbs, or other social accommodations will help ensure that you're always around people and never feeling lonely on your trip.
Don't be afraid to let loose and go out into the night. Meeting interesting people can happen anywhere, so don't be afraid to venture out at night, grab a beer with new friends, or hit the town for a night of dancing and fun.
Safety: staying safe as a solo traveler in Italy
Solo travelers often face unique challenges when it comes to safety. But with a little bit of planning and common sense, it is possible to stay safe while traveling alone in Italy. Here are some tips to keep in mind:
Do your research before you go. Read up on the areas you'll be visiting, and be aware of any potential dangers or scams.
Make copies of important documents like your passport and insurance information, and leave them with a trusted friend or family member back home.
Stay alert and aware of your surroundings at all times. Trust your gut – if something doesn't feel right, it probably isn't.
Keep your belongings close to you at all times, and don't flash them around in public. Pickpockets are known to operate in crowded areas like tourist attractions and public transportation hubs.
Avoid walking alone at night, and if possible, try to stick to well-lit areas.
Why Italy is the perfect destination for solo travelers?
In conclusion, Italy is the perfect destination for solo travelers because of its rich history, culture, and food. There is something for everyone to enjoy in Italy, whether you are looking to explore ancient ruins, try new foods, or simply relax in the sun. With its many attractions and friendly locals, Italy is a great place to travel alone.